HCapitol Gravure began with the conventional printing rollers. Over the years, we have embarked on a never-ending research and development program, coupled with calculated product investments by our esteemed Managing Directors, Mr CS Kuah and Mr Wan Leong Wah.
Over four decades of experience in high precision and geometric tolerances, high chrome and engraved quality shafted or hollowed rollers, we deliver exceptional print performance rollers in the shortest time.
Our quality standards allow us to focus on Tobacco and Luxury packaging, and this is the reason prestigious printers like Amcor, New Toyo, Sampoerna, Bentoel, TCPL and many others have chosen to work with us.
We are, however, selective with our clients. As only the best and the aspiring-to-be-the-best will partner us.
Embossing Rollers, Sleeves and Cartridges
Embossing Rollers
Tobacco Packaging, Luxury Packaging or a 3-D embossed effect on your packaging for gravure print, Capitol Gravure is always ready to support. We customize adaptation parts for embossing rollers for your ease of production. Our latest high-end, high resolution direct lasers reproduce amazing fine details to meet your emboss requirements. We have the ability to reproduce a printed embossed height of more than 80 microns on board substrate.
Embossing Sleeves
You do not have to go so far to Europe to get your Embossing Sleeves and Mandrel rollers. Capitol Gravure produces them fully in Asia. Speed-to-Market is highly important to brand owners and Capitol Gravure recognizes this. Our Embossing Sleeves can fit any of your existing mandrel. Speed of Delivery, lower logistic involvement and lower shipping cost is a great advantage due to our close proximity in Asia.
Our Sleeves are ligh weighted, allowing fast and easy change over; easy to handle and also space saving for storage.
Embossing Cartridges
With us, you can choose to have your embossing rollers delivered complete with installation onto the adaptation parts to fit your press embossing unit.
Capitol Gravure has manufactured adaptation parts for DR67, SE650 etc.
Contact us and we will have our engineers sent to your print site to evaluate, take engineering measurement and verify against the technical diagram in case modifications were made, so to ensure that parts could fit.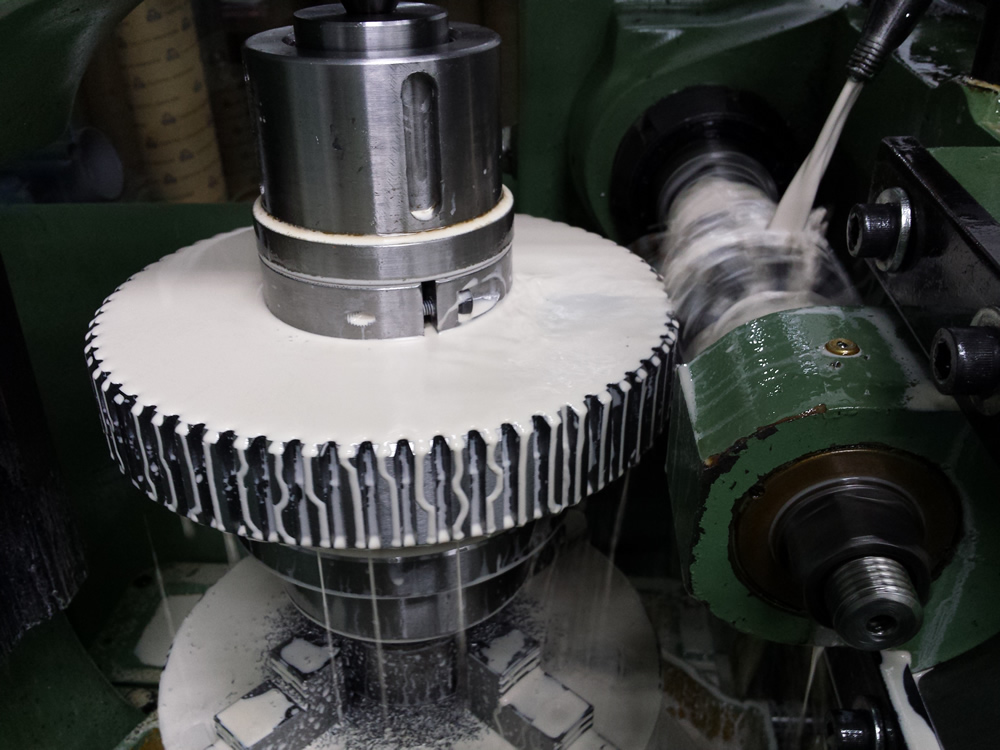 Gear Sets
Capitol Gravure offers high-precision engineering when it comes to replacing or making Gear sets for your Embossing Systems.
As easy as providing your gears' technical drawings, our astute team of engineers will produce the gears for your usage.
Capitol Gravure have the capability to provide the one-stop solution to you Embossing requirements.
Decorative Embossing Rollers
Decorative Embossing for Wallpaper, Tissue Paper and Leather etc.
With our high-end Direct Laser Engravers, we also produce special embossing rollers for WallPaper production. Intricate wallpaper textures have been achieved by our rollers, and this is due to the 3D engraving capability which Capitol Gravure specializes in.
Our rollers are being used by clients from countries like Japan and China, to emboss texture on substrate and the substrate is subsequently treated with color and coating to produce beautiful wallpapers that are used by hotels. restaurants and homes.
If you ever wonder how the embossed texture is being made on paper napkins, we have the answer you need.
Our rollers have also been used by sanitary industries to emboss Tissue Paper and Paper Napkins.
Leather Factories have also used the embossing rollers to create texture onto the surface, commonly used for automobile dashboards and even sofas.
Capitol Gravure have the ability to produce the emboss rolls that are SEAMLESS, which is essential to produce wallpaper, paper napkins and leather textures.
Ceramic Anilox
A good Anilox Roll with the right BCM is essential to Flexo Printers. It transfers just the right amount of ink to the substrate to achieve the optimal print quality.
Our Ceramic Anilox Rollers does just that. Using Plasma Coating technology from the United States, coupled with the latest direct laser engraving technology, to work on our high quality precision engineered cylinders, we produce top quality and durable Ceramic Anilox Rollers for our satisfied clients.
Ordering from Europe would need 6-8 weeks, and with Capitol Gravure, you would need only 2-4 weeks depending on the dimension and cell requirements!
Chromed Anilox
Depending on your printing press's needs, Capitol Gravure caters Chrome Anilox Rollers too. Whether it's for UV coating purpose or gluing purpose, we have the technical ability and know-how to meet your requirements.
With our asian location, you can cut down your waiting time and also lower your shipping costs!
Technical Capability
Capitol Gravure's direct laser engraving can achieve up to 1500 LPI and also any cell shapes you require.
Here are some of the cell shapes we can achieve.
Ordering from us is as easy as sending us your technical drawing, your required LPI, BCM and your selection of Chromed or Ceramic finishing, and we will have our sales representative contacting you in no time!
Flexography Compound Sleeves
Our product partnership with Bottcher Systems (Germany) has combined our high-end Direct Laser Engraving with top quality compound sleeves.
With more Flexo print presses utilizing the sleeves system in the industry, quality compound sleeves with good engraving is essential to produce print with a wide color curve.
Compound sleeves are accurate in registration, light weighted to save shipping cost and easy to handle. Storage is also a breeze.
Furthermore, waiting time is shortened due to our asian location!